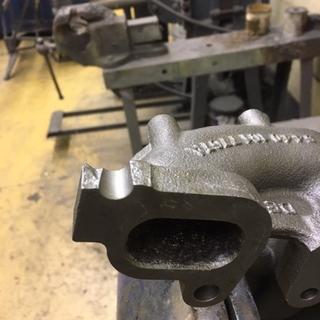 When you're choosing your preferred turbo supplier, you want the one that will go the extra mile to get a solution to your customer, especially when the odds are against you. SCM Turbo demonstrated this recently with a customer's order for a difficult to source turbo.
Derbyshire-based motor factors SDL Minorfern had an enquiry for a replacement turbo to fit to a Seat Ibiza 1.6 TDi (90hp). They made an enquiry to SCM to supply the turbo they needed, a BorgWarner unit, part number 5439-988-0136. The vehicle owner was after the best value replacement option, so it was an SCM service-exchange turbo (with 12 months No Quibble Replacement Guarantee) that SCM were looking to supply to the customer. The old core for this particular part is in short supply, and SCM was out of stock of the exchange turbo.
Rather than just say "no" to the enquiry or offer only a more expensive brand new turbo, SCM looked at what solutions they could possibly provide to SDL Minorfern. An old core unit was located at SCM, but it had damage to one of the lugs on the integrated manifold. This type of damage would normally render the old core unit un-usable, but SCM got it's Production Manager and most experienced engineer, Jonny Wormald on the job! After a couple hours in a repair jig and some specialist welding performed, the manifold lug was fully repaired and turbo ready to build. The unit was able to be despatched that night to fulfil the customer's order, meaning the car was repaired and back on the road without delay.
If you need a turbo supplier that will go the extra mile for your customer's turbo requirements, you need to make SCM Turbo your preferred turbo supplier.
For all your turbo enquiries, or to discuss how an SCM stock package could benefit your business, contact our sales office on 01484 345 345.
You can also check Price & Availability on this site! Just enter your part number in to the search box above (Note: You will need a login to view P&A online - contact sales@scmturbo.com to request a login)
5439-988-0136 manifold repair